Announcement: Doors to the Insiders Club will open again soon! Get on the waitlist to be notified of our next enrollment period and to be eligible for special launch bonuses. For more info on all the perks of becoming a member, click here. 
This fantastic beach house is owned by industrial & interior designer Shareen Joel, who also happened to be the founder of Share Design. It is the perfect coastal retreat! It is relaxed and casual, and filled with natural light.
With its white walls and beautiful floorboards, the interior is fresh and sleek. It is decorated with a soft blue palette, touches of wood, and lots of design icons such as Eames's Hang It All, Elephant, House Bird and Wire Base Low Table, among others.
I definitely wish I could spend my summer over there, too…!
Photos: Brooke Holm, for Share Design and Shareen Joel Design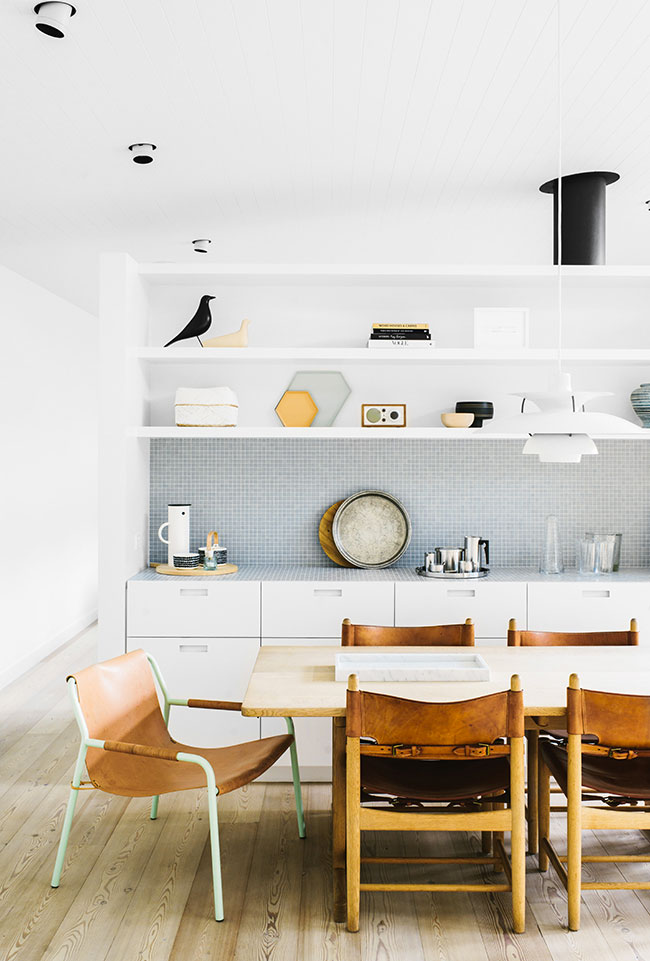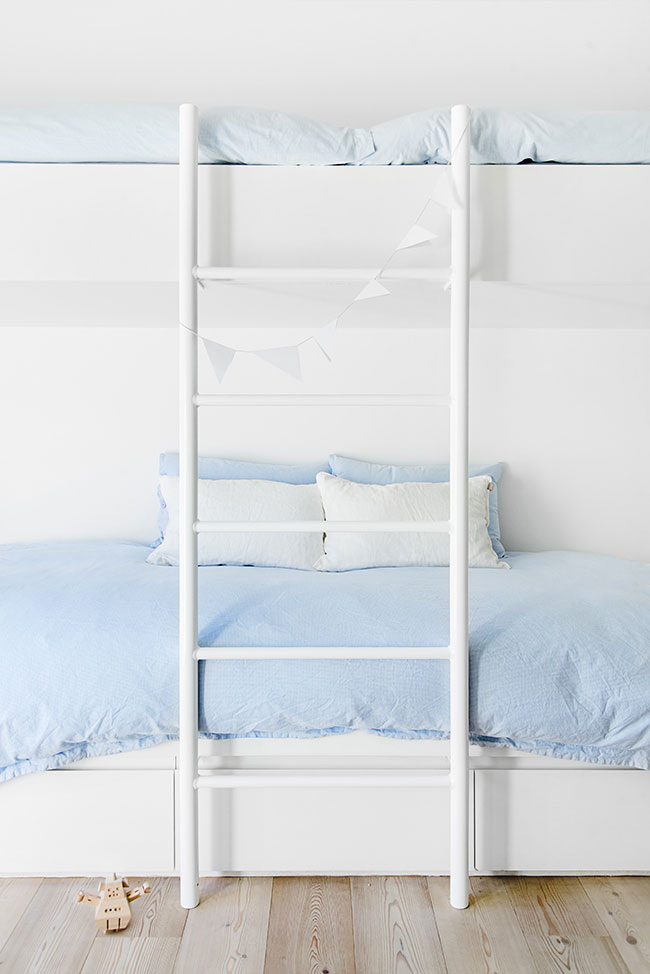 ---