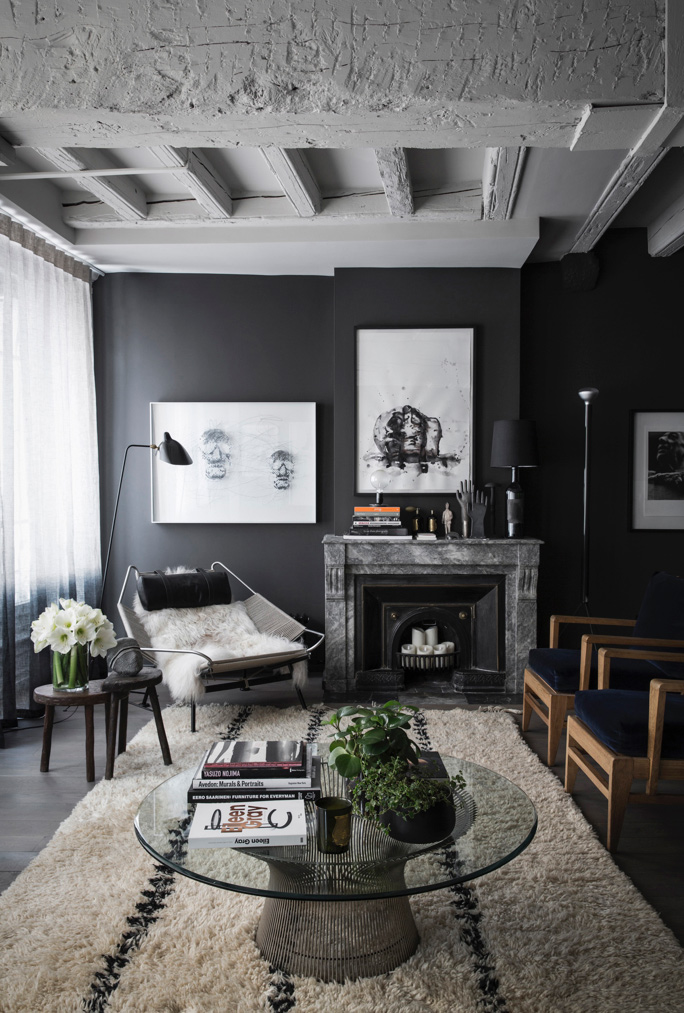 Let's be honest, going for black walls throughout your home takes commitment. Not many people dare to make such bold statement and confidently choose to go for such dramatic look. But a look at this fabulous apartment captured by
Romain Ricard
will make you go "Wow". The look is modern and elegant, and quite stunning.
Just like for an
all-white interior
, the key to this design scheme is to select décorative objects and furnishings that create interesting contrasts. A variety of fabrics and patterns will add visual interest and create a softer, nuanced look. The artwork, mostly created on white paper and canvases, help to lighten up the place. Notice also the striking contrast in the kitchen and dining room, thanks to the clever interplay of wall colors and flooring.
Who else now wishes they were more brave when making decorating choices?
.
Get the look:
Photos: Romain Ricard
This story was originally published on April 03, 2014. It has since been updated and republished by Catherine Lazure-Guinard.
This article contains affiliate links, marked with a *. They help us generate some revenue to fund our business operations, allowing us to be less dependant on branded content or banner ads. We only link to products we truly love and genuinely recommend.
SaveSaveSaveSave
SaveSave
---