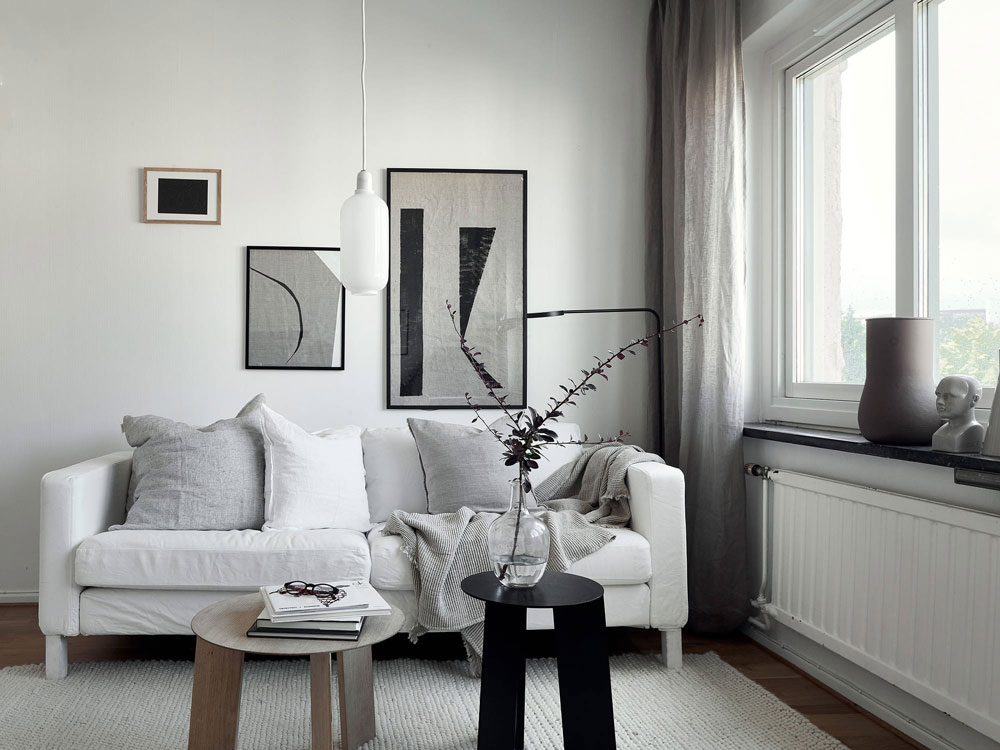 The demand for small apartments is growing, as property prices and costs of living are increasing, but also because many people are looking to downsize their lives. The trend towards tiny homes is now a social movement, and there are plenty of tips out there on how to maximize a limited floor plan.
This place in Gothenburg, Sweden, is a great example – It is a small 25 sqm (269 sqf) home consisting of one main room, a separate kitchen and a bathroom, and it still packs big style! It was beautifully decorated, with a muted and serene color palette. White walls help reflect the natural light and make the room feels bigger. Storage under the bed and placing the curtain rod just under the ceiling, as shown here, are two of the most obvious and smart hacks for tiny space. Keeping the place uncluttered, with carefully selected furnishings, is also a no-brainer when it comes to styling a small home.
A lovely little place, isn't it?
To tour more small homes, check out my inspiration gallery dedicated to the topic.
Photos: Jonas Berg for Stadshem
SaveSave
SaveSave
SaveSave
---