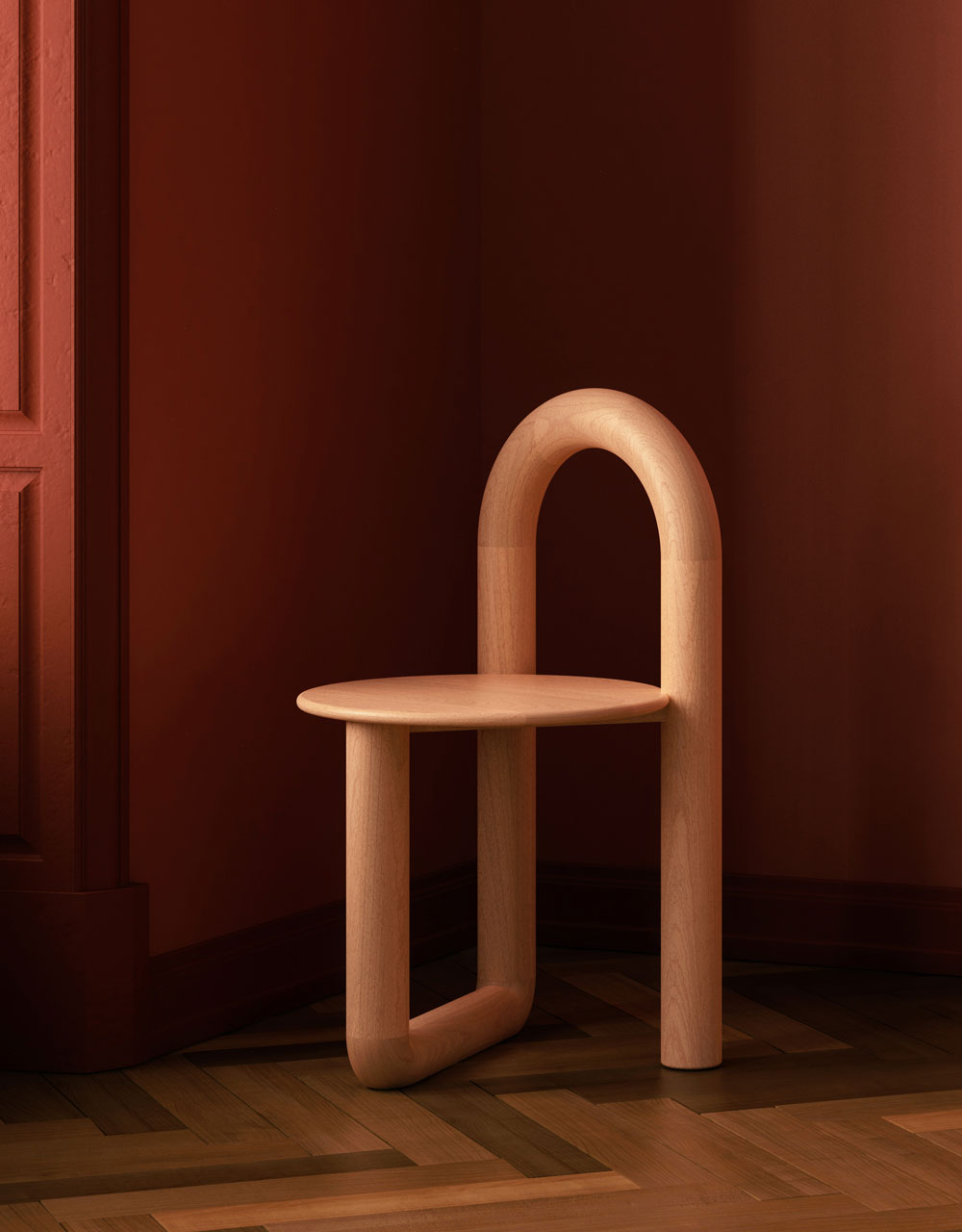 .
Last week I attended the Interior Design Show (IDS) in Toronto for the very first time. The annual event celebrates and promotes design by emerging designers as well as established international legacy brands. It is said to be Canada's "premier showcase of new products and furniture, superstar designers and avant-garde concepts from North America and beyond."
I was mostly looking forward to finding and meet the country's inspiring creative minds in the design industry, and I wasn't disappointed.
Here are some of my favorite discoveries (in no particular order) from IDS 2020.
.
---
.
Objects & Ideas
I am a huge fan of the Mono chair by Objects & Ideas, a Canadian design practice founded in 2015 by Di Tao and Bob Dodd. With its fluid outline, it has an eye-catching silhouette; a sculptural shape that gives the design a rather endearing character. It is hand-made from solid wood using traditional techniques. Each piece is numbered and made to order by craftsmen in Canada. A Mono table is also available.
Their Paradise chair (second image below), which evokes "memories of sandy beaches and tropical sun", is also worth a mention.
.
---
.
Karben Wood
Interior designer Lia Karras and lawyer David Benson left their 9-to-5 to found Karben Wood, a furniture studio. With sustainability and longevity in mind, Karben Wood produces small-batch, solid wood furniture made by hand in Toronto. "Each piece is thoughtfully designed to last a lifetime and to become part of someone's story, and the story of their home."
I was instantly attracted to their gorgeous bench and chair design that takes cues from both Windsor and Wegner, with clean lines and traditional joinery. They are made of solid ash with a hand-oiled finish. Beautiful and timeless pieces.
.
---
.
Lightmaker Studio
I just love the classic yet modern designs by Lightmaker Studio.
Denise Murphy and Michael Stamler, the duo behind the Toronto-based studio, create exquisite modern fixtures with mid-century modern accents. Their aim is to produce products that will stand the test of time, both in terms of quality and aesthetics. They celebrate craftsmanship by collaborating with skillful artisans in Ontario and Quebec, as well as with designers and architects in North America and beyond.
"The use of pure shapes, geometry and balance are signature elements of our design aesthetic. We draw inspiration from varied sources from early modernism to nature."
.
---
.
Stille collection by Standard Issue
Stille is a collection of versatile shelving systems, media consoles, side tables, bedside tables, and coffee tables, created with a focus on meeting the needs of modern living. It has a timeless, simple design inspired by the Abstracta System developed in the early 1960s by Poul Cadovius, a Danish architect, inventor, and entrepreneur. Set-in shelf and adjustable leveling foot add to the products' convenience and functional design. Stille is made of powder-coated steel with an elegant matte finish in a stylish color palette. it is available a variety of sizes, and it ships partially assembled for easy delivery.
Brooklyn-based studio Standard Issue is behind this great collection. All parts are made in Kalamazoo, Michigan.
.
---
.
Anony
Toronto-based Anony is an interdisciplinary studio that creates minimal yet striking pieces. I literally gasped when I saw their Phase chandelier – Part functional lighting and part sculptural design, with a beautiful simplicity.
"Inspired by the exquisite balancing act found in hanging kinetic mobiles. This vertical fixture is built from the bottom up to stay balanced. Each tier acts as a predictably weighted foundation for the tier above, where the process repeats. (…) Rather than relying on adjustable parts—which shift over time and alter the geometry of the fixture—Phase achieves a fixed equilibrium with weight and steel piping."
.
---
.
First photo: Objects & Ideas
.
---