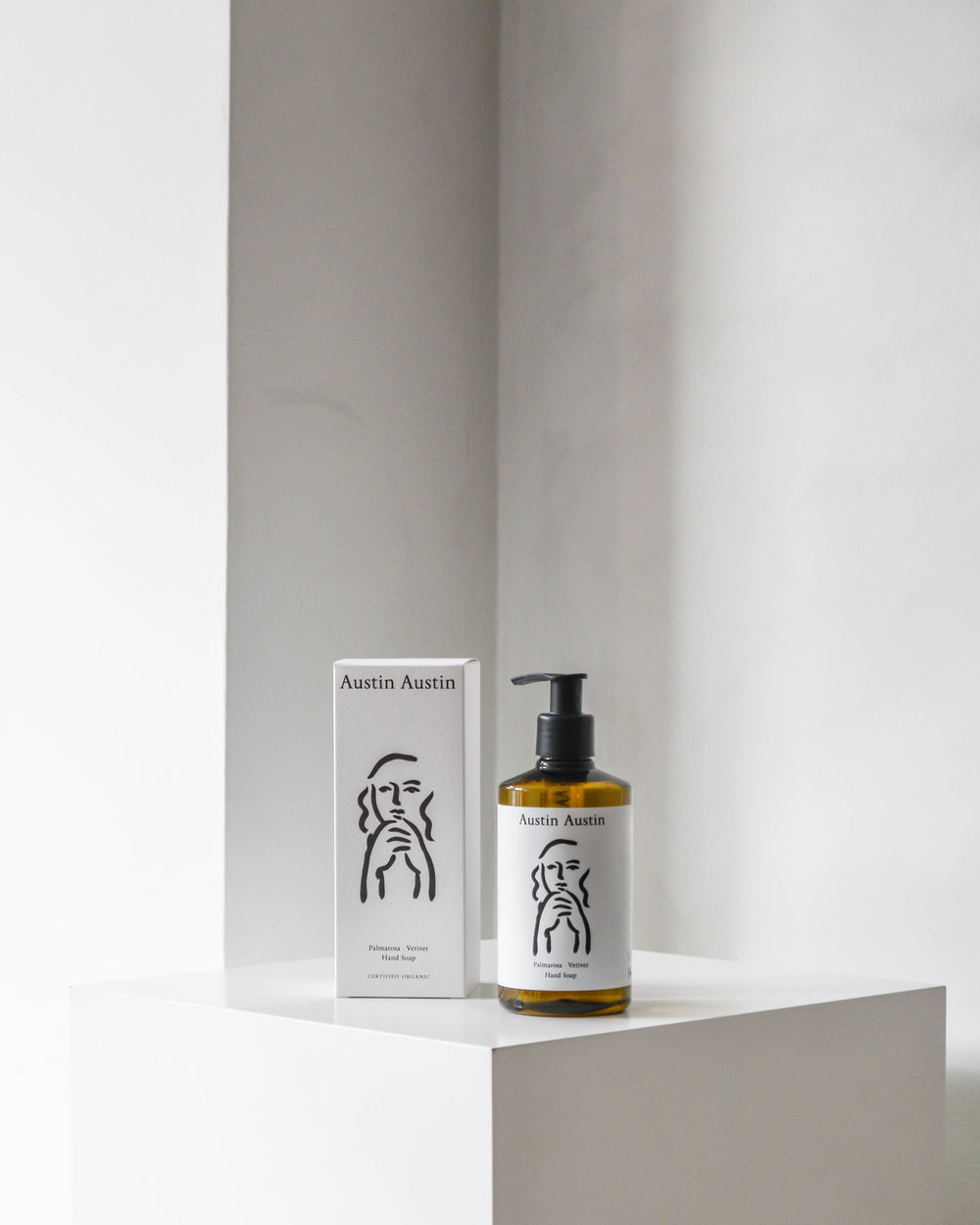 Washing our hands has always been a critical step to prevent spreading germs and getting sick, and yet, the soap we use is often treated as an afterthought. As we are increasingly becoming aware of what we eat or apply on our skin and looking for pure ingredients, soap is also worth a little more consideration. Plus: It's always nicer when the packaging is stylish, right?
Browsing through the ND image gallery, you'll see beautifully packaged hand soap on the corner of almost every sink in Scandinavian homes. That's because it is one of those details that make a big difference for your bathroom's or kitchen's look, as well as a way to enjoy the little pleasures in life and indulge in a moment of mindfulness.
Here are 12 deliciously-scented soaps that will elevate your décor and make every hand-washing session a lovely aromatic experience.
.
---
.
Find them here:
1. Enriched hand wash, a refreshing formula with gentle, plant-based cleansing agents and skin protecting glycerin. Enriched with white tea extract, a powerful antioxidant, and our custom-blend of natural essential oils, Nuori
2. Palmarosa & vetiver hand soap, made with extracts of plants, grasses, seaweed, and algae to moisturize and protect, certified Organic and vegan, Austin Austin
3. FJORD hand wash has a scent inspired by the nature of the West Norwegian fjords, with apple and pear blossom, orchard fruits and redcurrant, Skandinavisk
4. Reverence Aromatique hand wash has an unorthodox aromatic blend with botanical extracts and finely milled Pumice, to gently cleanse, exfoliate, and leave the hands smooth, purified, and refreshed, Aesop
5. Tulipmania, a new hand care fragrance with a persistent base note of blonde woods and flowery transparency accentuated by notes of freesia, Byredo
6. Sweet Orange, Cedarwood & Sage, made with organic ingredients Grown Alchemist
7. Calling to mind a warm afternoon in the South of France, the scent is rooted in the woody notes of sappy-resinous cypress. Images of orchards of spicy-sweet orange and bergamot intertwine with camphor-like top notes of rosemary, enlivening the senses, Aamanns Botanical Senses
8. Anti-smell hand soap that safely and effectively purifies your hands and immediately removes unpleasant odors from seafood, onions, cheese, garlic etc., Humdakin
9. Apothecary hand wash with sandalwood, cedarwood and Ylang Ylang, in custom colored Italian glass bottles, Frama
10. Hinoki and sea buckthorn hand soap inspired by the Buddhist temples of Mount Koya in Japan which all carry the mystical, profusely warm and mesmerizing scent of the hinoki trees from the surrounding forest, Le Labo
11. Clover soap, with an elegant floral scent, crafted with pure vegetable oils, TangentGC
12. This Argan Oil Enhanced hand cleanser gently removes grime, banishes dirt and leaves skin beautifully scented and refreshed, Sprekenhus
---
.
Make sure to also check out FORGO, which is a great sustainable option, too, and the latest venture of Design House Stockholm.
.
Photo: Austin Austin Organic
.
All products featured on ND are independently selected by our editor. However, when you buy something through our retail links, we may earn an affiliate commission.
.
---