Big news: It's official, the Insiders Club is now open! Find out all about the perks of being a member here. Plus: If you join today, you'll get a special launch rate. Doors are open until June 3, 2020 - Join the club!
What started as a hobby for Nicholas Bech, Anders Ingvartsen and Per Nielsen became a full time job in 2007, following the tremendous success of their custom bikes. They founded WrenchMonkees, a Copenhagen-based motorcycle design company that builds unique road racers – Not your shiny, custom painted, gold detail, and glossy chromed out choppers.
These are raw steel, unpolished, and uncoated metal creations made by some serious dudes. Motorcycles from WrenchMonkees are build to be driven, but also to express the personality of the rider.
The bikes are stripped down to the core essentials of two wheels, a motor, seat and handlebar. Nothing is hidden or covered in plastic – What you see is what you get. The design philosophy is "Less is more" and they strongly believe in quality materials and a clean minimalistic design.
Photos: Wrenchmonkees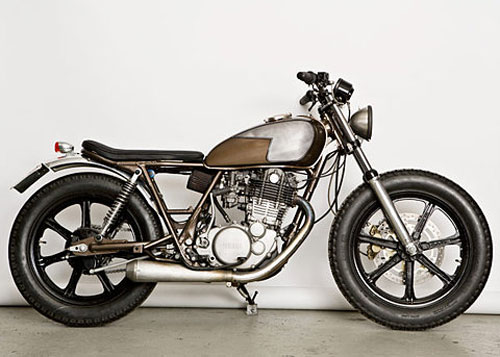 Hey! See that bookmark button just above? This is one of the many exclusive perks of being a member of the Insiders Club! Doors close on June 3, 2020 - Don't miss out!
---