We can't hide our admiration for Susanna Vento. We've featured her work time and time again, and oh joy: One of Dwell's latest articles presents the home of the Finnish stylist & designer. The house is gorgeous, but we did not expect less from Susanna!
Together with her partner and one-year-old daughter, Susanna lives in a 660 square foot apartment in Helsinki. The space is highly inspiring with a lot of eye-catching arrangements of objects, art, self-made flag bunting, and other bright accents. The white walls, ceiling and floor were painted white, which creates the impression of space and offer an opportunity for the light to reflect easily.
We are in awe.
Photos: Petra Bindel for Dwell, via Lotta Agaton
Did you know? I mentor and teach homeowners the skills, effective action steps and designers' secrets for improving their home and creating a beautiful Scandinavian interior they love - Find out how!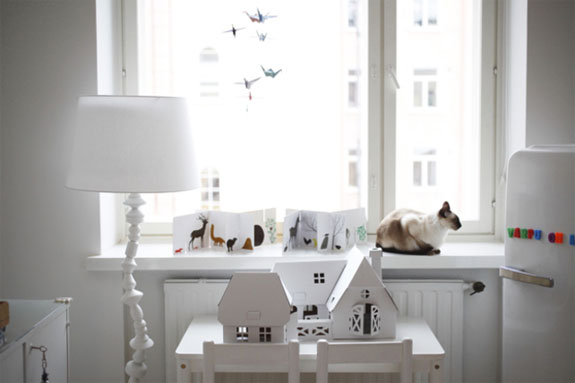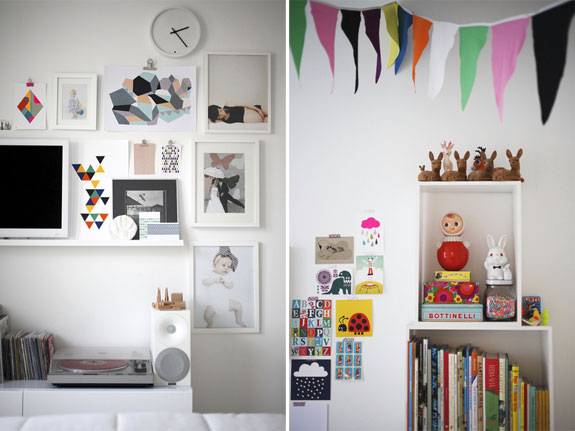 ---