BIG NEWS: Doors to the Insiders Club are open! Join now at a special (re)launch rate and click here for more info about the perks of being a member. But don't wait: The price will go up on October 1st, 2020.
Our Artist of the Month is Kristian Evju , born in Norway in 1980.
Kristian's technique consists of applying thick heavy-body acrylic paint by various means to primed wooden boards. Most of his drawings are done on hot-pressed watercolor paper streched onto boards. His latest work was exhibited at Gulden Kunstverk in Steinberg, Norway. The solo show is insppired by the latin term Limbus, which describes a state of limbo – suspended and hesistant between moments, words or action. He is currently doing a MA at Chelsea College of Art and Design.
"I am fascinated by the unique way we consciously or subconsciously filter and gather visual material on a daily basis. My drawings and paintings serve as meticulous documentation of this intuitive filtering on a personal level." – Kristian Evju
Photos: Kristian Evju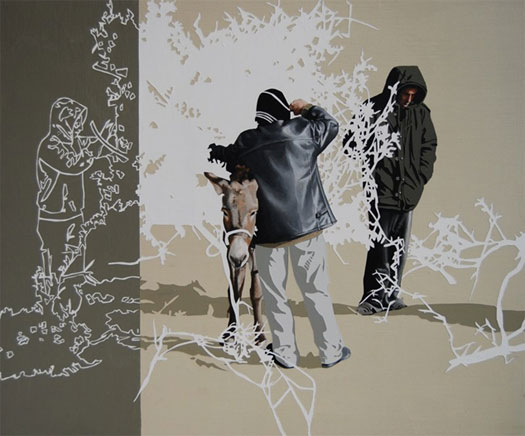 ---