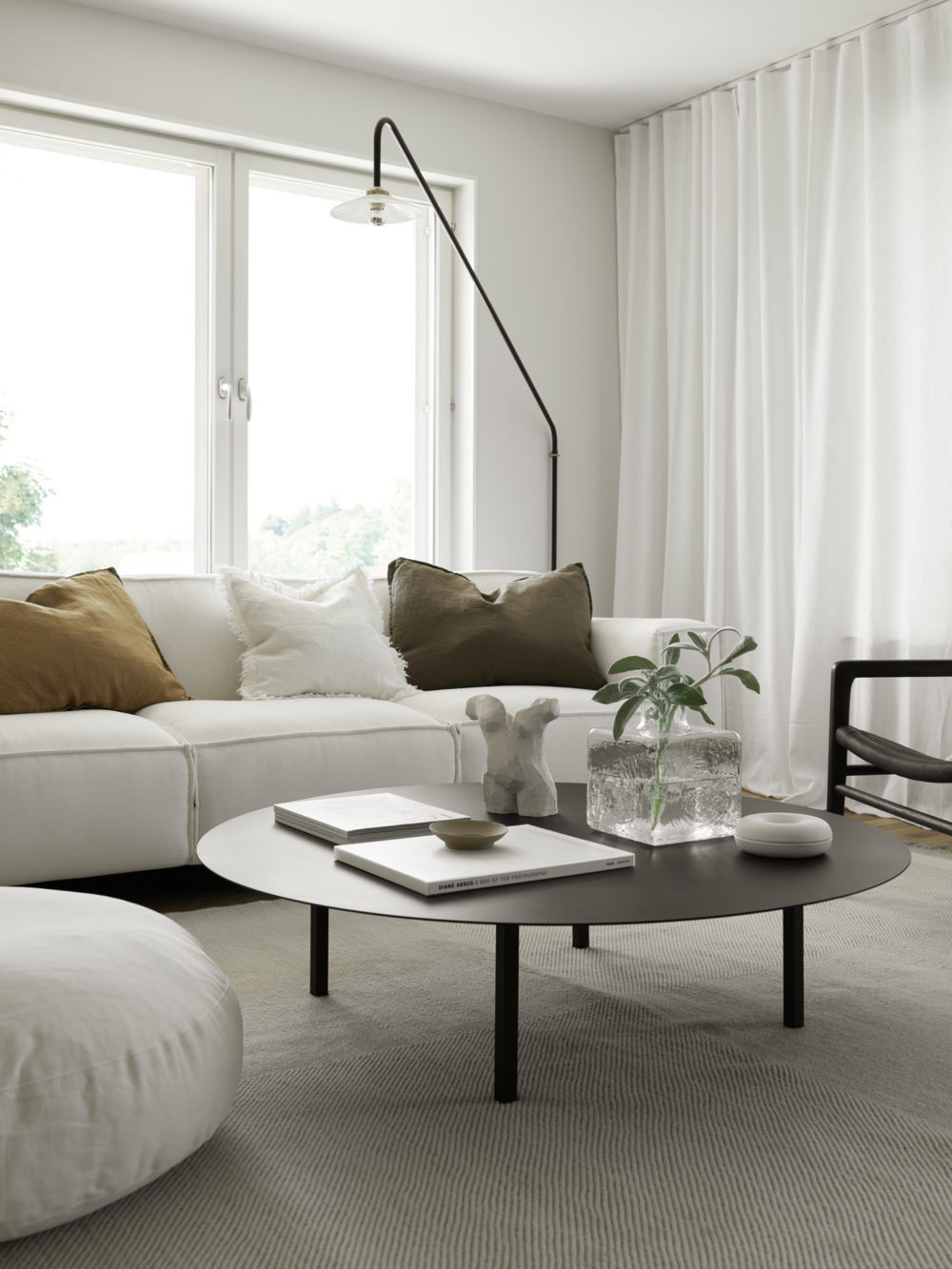 Big news: It's official, the Insiders Club is now open! Find out all about the perks of being a member here. Plus: If you join today, you'll get a special launch rate. Doors are open until June 3rd. Join the club!
A coffee table is often the focal point of a living room. Just like a great centerpiece, it adds flair to a room and can elevate it by telling a story. A quick change up of decorative elements and you've transformed the look, adapting it to the season or the mood of the moment. But there are a few rules of thumb when it comes to creating a beautiful, (seemingly) effortless style like the pros. Here are my best tips.
How to style your coffee table like a pro:
Define your style. Decide if you'd like to go for a monochromatic theme that echoes the room's color palette or an eye-catching and contrasting look.
A tray, a large bowl or even a stylish plate can help to break the surface of your table. Not only does it help to keep the look organized, but it also doubles as a practical foundation to showcase your decorative elements.
We all love great coffee table books! They add character and a personal touch, and they also offer a great base for layering. Keep them staked in a neatly organized pile, or opened to a pretty page. If the cover is too busy, you can also simply take it off.
Stack or group objects together to avoid a cluttered look.
Use the rule of 3: As a guideline, creating a collection of three items, grouped or stacked, is usually foolproof. It adds cohesiveness to your composition. Three small clusters on a large table will do, too.
Dare a little asymmetry. You could place a group of items or a vase on one end of the table, and leave the rest of the surface free of stuff. Creating such negative space brings balance while making other elements stand out even more.
Play with height and scale of objects to give structure to your composition and make it more dynamic, while adding visual interest.
Don't be afraid to mix shapes and finishes. Playing with rectangles and circles help to break up the lines, and adding a touch of high-gloss or metallic shine provides dimension and texture.
Make it personal with items that are dear to you; whether they are mementos from a previous trip, a family heirloom piece, your latest DIY sculpture project, etc.
Sculptural objects are interesting to break up uniformity and make an impact.
And below you'll find some of my top coffee table essentials. All sources after the jump.
Find them here
Around coffee table from Muuto | The Design Hotel 2017 Book | Marble Tray from HAY | Suede storage box from Nordstjerne | Scented candle from Byredo | Glass candle holder from Tine K Home | Äng vase from Klong
Note: This post was first published in 2017 and has been significantly updated and republished.
Photos in top banner: Kristofer Johnsson
Got a décor inspiration board? Pin this for later:
Hey! See that bookmark button just above? This is one of the many exclusive perks of being a member of the Insiders Club! Doors close on June 3, 2020 - Don't miss out!
---