My heart skipped a beat…
Scandinavian interior designer Jessica Vedel collaborated with Slovakian architectural firm Talcik Demovicova to create a lavish and sophisticated space in a classic 19th century apartment in Paris. It is fantastically furbished with design classics by Serge Mouille and Poul Kjærholm, among others, and the balance of tones, textures and composition is just right. It is a perfect example of modern minimalism, beautifully influenced by Vedel's roots.
This place is literally a dream – All pictures are computer generated. Yep, this space is 100% digital… Impressive, right?
Photos: Juraj Talcum via Behance
Psst: Get insiders tips and tricks on how to create the look, inspiration, discounts, ad-free browsing, and more by joining our growing community of design lovers from around the world. Become an Insider today!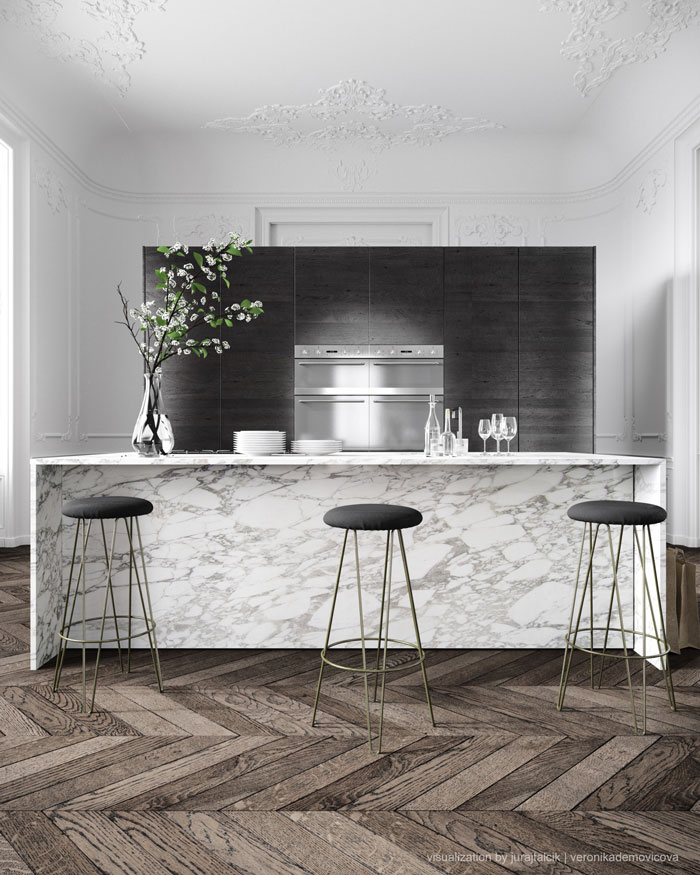 ---