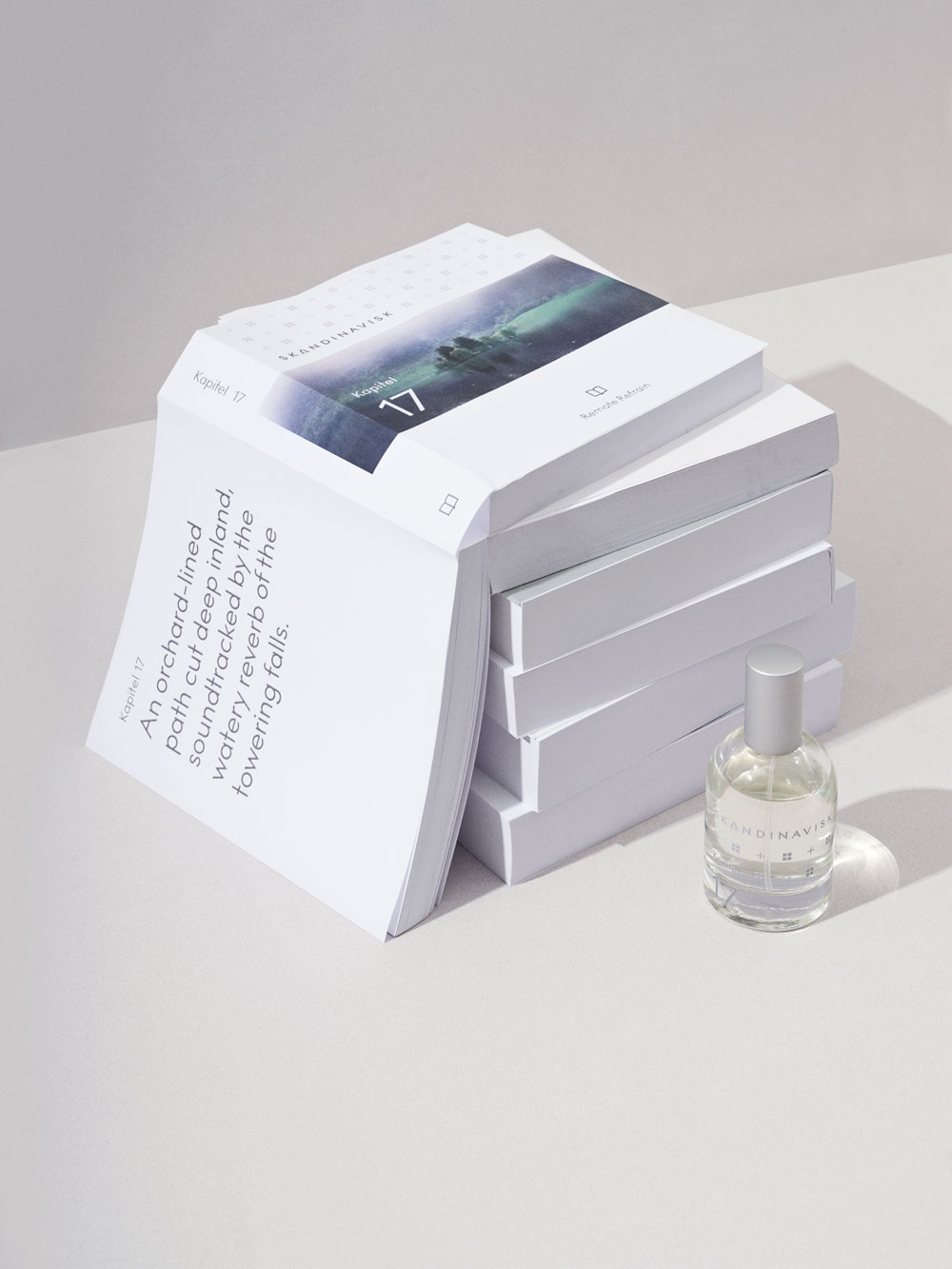 I am always pleased to share news from Skandinavisk with you – It is the kind of company that I love not only for its beautiful products, but also for what it stands for, its stories, its people. And when a new product is launched, I know that a great deal of care, love and attention went into its thoughtful creation.
Known for their fab scented candles and diffusers inspired by the North, Skandinavisk's assortment includes deliciously scented candles, diffusers, hand creams, soaps and lotions – All wrapped up in elegant and minimal packaging.
And now, the Copenhagen-based company revealed a collection of three Eau de Toilettes or 'chapters', each crafted to tell a story from Scandinavia.
"Each chapter, locally known as 'kapitel', echoes the chronology of our own twenty-year journey across Scandinavia by reinterpreting three adventures precious to life in the north." – Shaun Russel, founder of Skandinavisk.
These Eau de Toilettes are available at Skandinavisk.com, at their concept space in Selfridges London, and eventually at selected premium retailers around the world.
Kapitel 4: Island solitude
Ref: Marine floral
'Island solitude' harks back to our early days of exploring glittering Scandinavian waterways under sail, of archipelagos akin to giant's stepping stones, navigating with no fixed destination, and encountering rocky shadows to escape upon. A memoir of gliding through the shallows, bow gently coming to rest on the pebbly shore, the slippery touch of damp rock moss underfoot, and the fragrant green embrace of gnarled crabapple and dog rose.
Kapitel 12: Freedom to roam
Ref: Green aromatic
'Freedom to roam' reflects an ancient Scandinavian law and an open invitation to explore all corners of the mighty peninsula provided only footsteps are left behind. It's a chronicle of journeys into the highlands and wildernesses along the remote northerly borders, foraging for herbs and berries, and hiking heather-lined trails above the tree line with only the stars for company.
Kapitel 17: Remote refrain
Ref: Fruit fresh
'Remote refrain' is our latest chapter, inspired by a return trip to Hardangerfjord during spring blossom last year, and of following the orchard-lined fruit trail that meanders from brackish shore to forest edge and back again. Written as a sonnet to fresh pear, its delicate white flowers and the subtle honey scent of their pollen, carefully wrapped inside the sensory amphitheatre of fjordland and accented by the watery reverb of its surrounding falls.
---
Interested to read more about how Skandinavisk is committed to making a positive impact? Read my interview with founder Shaun Russell on business as a force for good.
Photos: Skandinavisk
---