Big news: It's official, the Insiders Club is now open! Find out all about the perks of being a member here. Plus: If you join today, you'll get a special launch rate. Doors are open until June 3, 2020 - Join the club!
This luminous cottage used to be an old fisherman's home in Klint, Denmark, built in 1830.
The place has a lovely eclectic style, with many vintage finds from the owner's shop, Dorthe Brocante. I really like the combination of the dining table, with its Rococo legs,
with iconic Eames chairs. The
ethnic textiles and ceramics really add a personal touch to the space, making us wonder what is the travel story behind each piece…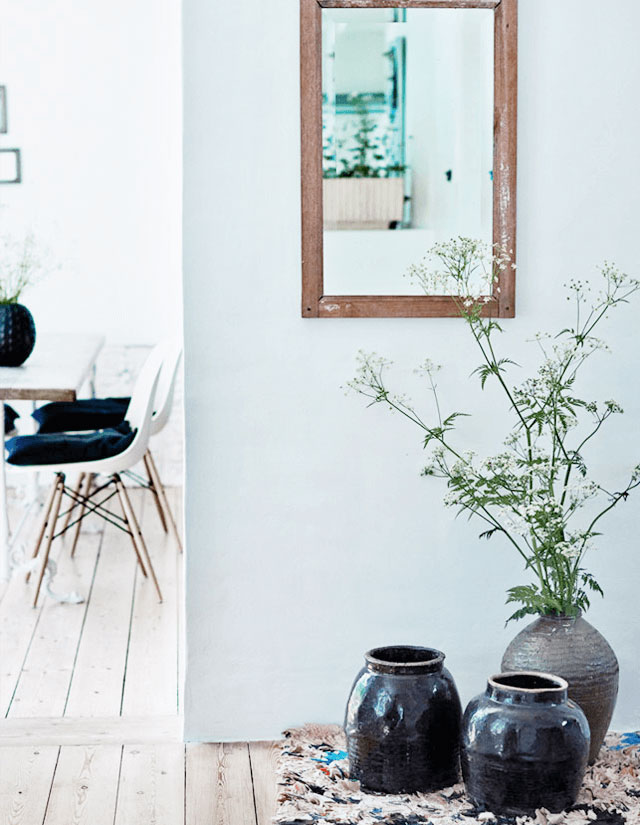 Hey! See that bookmark button just above? This is one of the many exclusive perks of being a member of the Insiders Club! Doors close on June 3, 2020 - Don't miss out!
---