Back in 2013, we've published a post about Ragnheiður Ösp's Notknot cushions. Many of you were really interested in the Icelandic designer's products, and we've received several emails asking where to find them. We are pleased to announce that Design House Stockholm has added the cushion to its collection and it be be put into production very soon!
Now named 'Knot', the fun and intriguing cushions consist of crocheted tubes tied into knots where the ends are indeterminable. They will be available in various colours.
"As a child I was in the scouts, and I was very good at doing knots," Ragnheiður said. "I have always been attracted to strange and unique things. I try to create unusual designs; products that are unpredictable and that make people curious."
The Knot cushions will be available at the MoMA Store.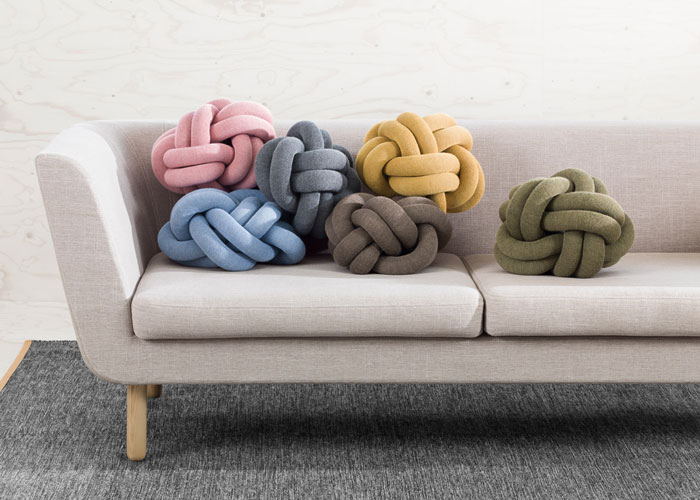 Photos: Jonas Lindström via Umemi
---